Co-Founders Grant and Laura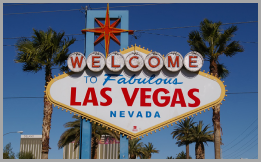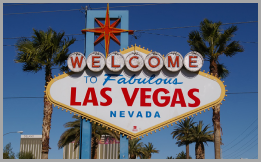 In 2004 Co-Founders Grant and Laura went to Las Vegas to get married. While they were getting ready for the big day, their guests were out enjoying all that Sin City had to offer. Between sight-seeing, going to shows, dining out, and the wedding, their friends and family took hundreds of photos.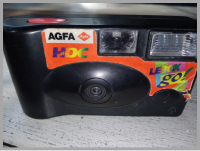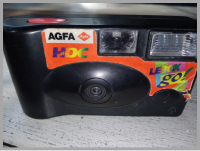 These photos served as memories of the incredible trip. The problem was, while Grant and Laura were gifted a select few of what was taken, all these memories stayed by and large with their attendees.
It was only years later Grant and Laura realized they did not have to be missing out. They were looking at an old disposable camera and reminiscing about how some couples would put them on tables at their wedding to capture all the memories from their special day. That moment was one of realization, a spark that would later become the idea that launched My Party Album.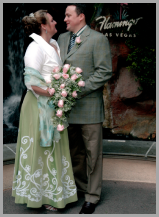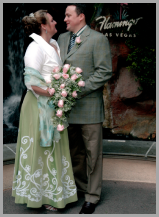 The thing is, nobody can be everywhere at once, but missing out on the fun stuff sucks! Grant and Laura began solving some real pain points from their own wedding to create the modernized disposable camera – but even better. It is easier to use, more secure and the app can be used over and over to make sure nobody misses out on the fun ever again!
Once the app started taking shape the possibilities seemed endless. There are so many fun ways to use My Party Album! Grant and Laura are excited to see where this will go and hear all about when, where, and how our users have saved more memories.

Co-founder Brian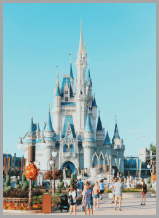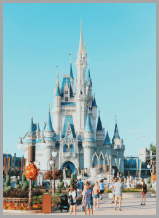 In a big family like Brian's, there is a lot going on, all the time. Especially when his parents organized a family trip to Walt Disney World for him, his two sisters, and the seven grandchildren. On the trip, each day the family members broke up into self-organized groups to explore the park; and of course, take pictures to capture their adventures. Some days all the cousins would venture out together, sometimes it was all the boys or all the teens, but they were always armed with their smartphones ready for another incredible day. Over the trip, hundreds of photos were taken all with unique perspectives.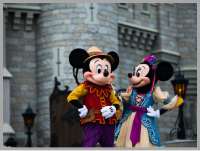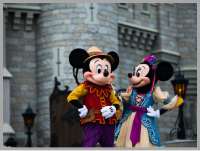 While they all agreed to share these pictures when they got home it was far more difficult than they had originally thought. The Grandparents could not even figure out how to get the photos off their camera, and when they finally did, the size of the digital photo files was enormous. How were they going to send gigabytes of data to a family spread out across multiple cities?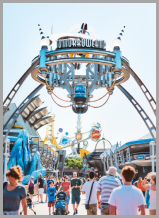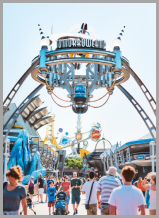 It would have been easier with My Party Album. They could have shared photos daily while still at Disney since the photos are uploaded to a private, secure service as soon as they are taken. Their photos could be organized into albums any way they wanted, by family, by group, by Disney ride. Moreover, they could preserve their own copies of the photos by simply downloading a single album or all of them. Brian cannot wait for the next family vacation, where his family can spend their time enjoying the memories instead of managing the files.