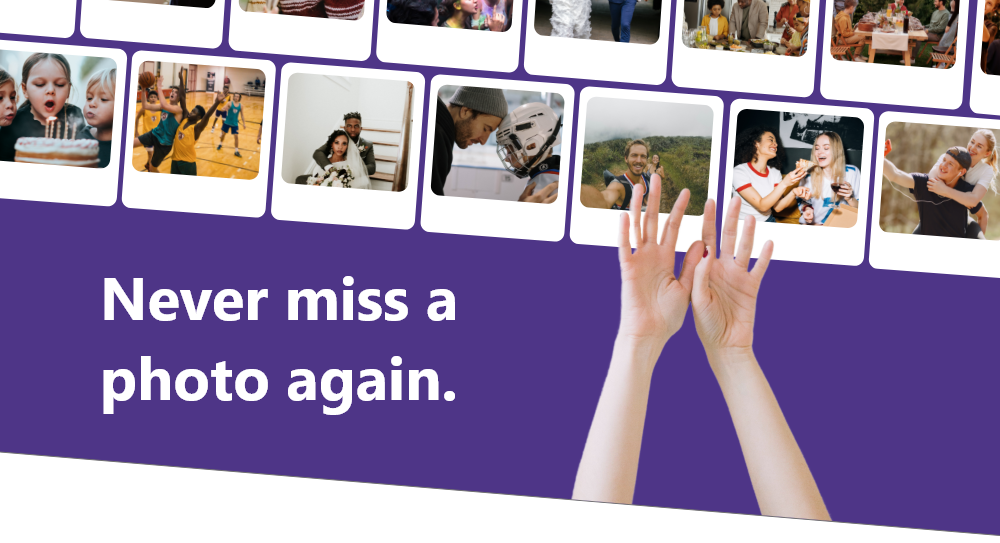 DETAILS
MIXER
PARTY
Duration
Renews each month

(1)

Choose 5 to 90 days. $5 per day.

(2)

Size
20 Members including Owner
Four options:
1 to 50 guests = $50
51 to 125 guests = $100
126 to 200 guests = $150
Over 201 guests = $225
Cost

(3)

$4 per Month per Member
Number of days + Party size fee
Content Storage
Unlimited photos and 15 second videos
Content Storage Retention
30 days past final paid month
1 year from start of Party, and renewable subscription

(4)

Content Access
Content is available to all Members
Content available to Owner
Albums
Members can create and view
Owner can create and share to anyone
Album Availability
30 days after final paid month
1 year from start of Party, renewable

(4)

Content Ownership
Owner or member may Download

(5)

Owner may Download

(6)
DETAILS
MIXER
Duration
Renews each month

(1)

Size
20 Members including Owner
Cost

(3)

$4 per Month per Member
Content Storage
Unlimited photos and 15 second videos
Content Storage Retention
30 days past final paid month
Content Access
Content is available to all Members
Albums
Members can create and view
Album Availability
30 days after final paid month
Content Ownership
Owner or member may Download

(5)
DETAILS
PARTY
Duration
Choose 5 to 90 days. $5 per day.

(2)

Size
Four options:
1 to 50 guests = $50
51 to 125 guests = $100
126 to 200 guests = $150
Over 201 guests = $225
Cost

(3)

Number of days + Party size fee
Content Storage
Unlimited photos and 15 second videos
Content Storage Retention
1 year from start of Party, and renewable subscription

(4)

Content Access
Content available to Owner
Albums
Owner can create and share to anyone
Album Availability
1 year from start of Party, renewable

(4)

Content Ownership
Owner may Download

(6)

(1) Mixer will renew on the day of the month it was purchased.
(2) A Party is active for the number of days you purchase; photos and videos can be captured and uploaded during this period.
(3) All pricing is in USD
(4) We will store your Photos, Videos, and Albums for 1 year from the start of the Party, and for an annual subscription fee we will keep your photos, videos and albums on our servers.
(5) While the Mixer is active, owners and members may download the photos and videos.
(6) While a Party is active, or has been extended with an annual subscription fee, photos and videos may be downloaded.